Soupitak Pal

Add Soupitak Pal as a friend

Soupitak Pal will be notified and will have to accept this friendship request, to view updates from Soupitak Pal and their ratings you must follow them.

Remove Soupitak Pal as a friend



About me
Soupitak Pal has loved materials science since he was growing up in West Bengal, India. His academic career has focused on the interactions and behaviors of metals and other materials at the nano and bulk scales for use in countless applications.
Lists
Soupitak Pal
(7 items)
Game list by Soupitak Pal
Last updated 1 year, 6 months ago
Recent reviews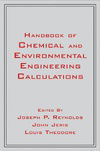 Posted : 1 year, 7 months ago on 5 April 2019 05:07 (A review of
Handbook of Chemical and Environmental Engineering Calculations
)
Great book.

0 comments,
Reply to this entry

Posted : 1 year, 10 months ago on 28 January 2019 11:56 (A review of
Advances in Chemical Engineering, Volume 31
)
Great book for chemical engineering.

0 comments,
Reply to this entry
TV
Games
Books
My feed
Comments